SKILLS AND TRANSFORMATION OF THE EU'S AUTOMOTIVE SECTOR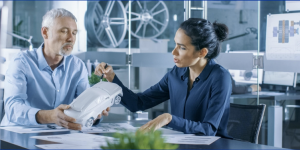 Automotive Sector – Skills and Transformation
The webinar considers the challenges faced in meeting skill needs in the automotive sector and points to how they might be addressed, as well as discussing actions promoted by the European Commission to address these needs.


Skills and Transformation of the EU's Automotive Sector
The High-Level Conference addresses undergoing transformations in the automotive sector and the challenging alternatives faced to keep-up competitiveness and get required skills.
The conference will feature the participation of experts, academics, policymakers and automotive companies.